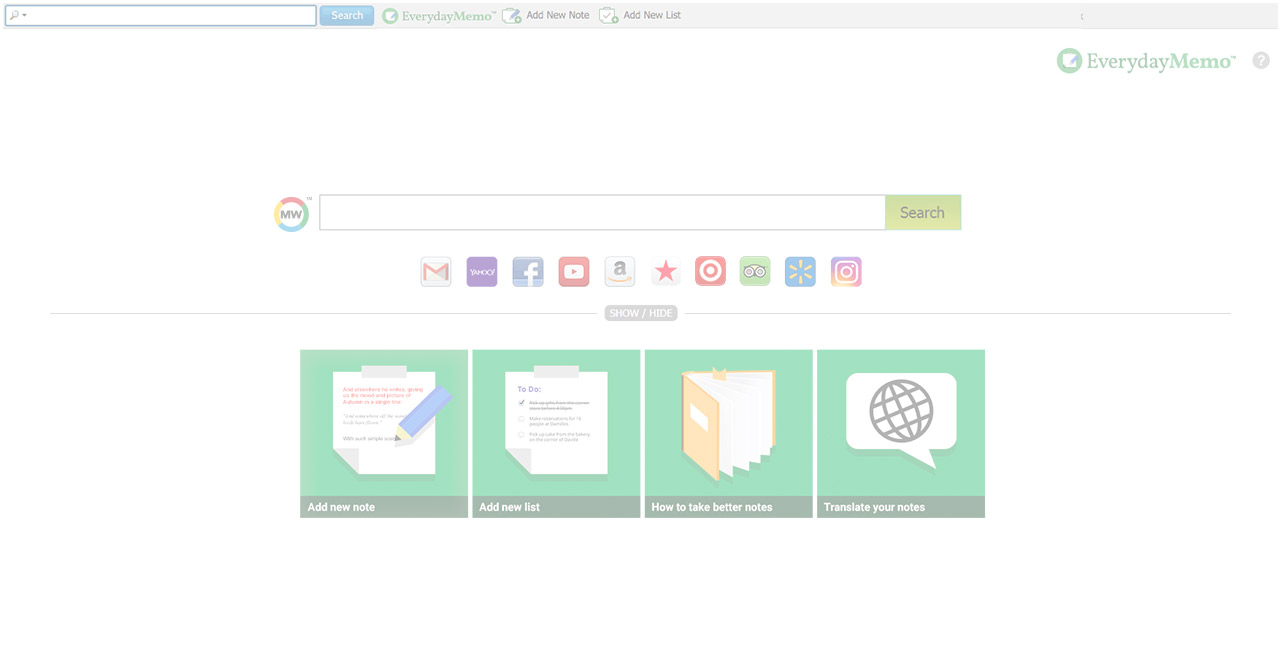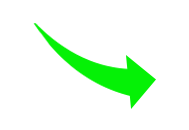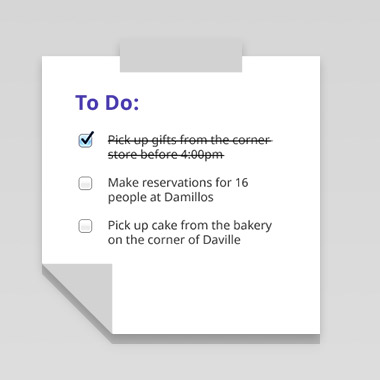 Don't want to forget that running to-do list in your head? Quickly write them down and keep track of your ideas!
Don't want to forget your shopping list? Quickly create to-do lists so you don't forget anything!
Supported OS: Windows® 7/8/10, Vista, XP
License: Free
Language: English
Name: EverydayMemo
Create memos of important notes and tasks
& update your Homepage and New Tab Page search to MyWay.com
Want help keeping track of your ideas?
Use EveryDayMemo to record your ideas and keep track from day-to-day.
Ready to jot down a quick
to-do list?
Easily access EveryDayMemo from your new tab page and write-up to-do lists, shopping lists or other tasks that you don't want to forget to do.
By installing the extension, you agree to the
EULA
and
Privacy Policy
,
and may be presented with an additional Ask default search offer.